Families at Waterperry Gardens
Children are welcomed at Waterperry Gardens. The gardens are an inspiring and unique experience for visitors, whatever their age, because of the passion and expertise of generations of horticulturalists that have worked here. We strive to nurture youngsters' curiosity and creativity by allowing them to enjoy the magic of the gardens and to explore and discover the wonders of nature around them in new ways. Please note that children 16 years and under have FREE entry to the gardens unless they are taking part in one of the trails.
It is difficult to maintain the fine standards of horticulture you would expect if children walk off the paths and onto the flower beds so please do supervise them more than you would in a park. There are also areas of deep water in the gardens which you can't see from a distance so please look out for these and take care of children running ahead.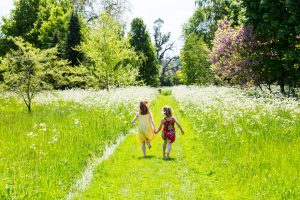 Children's Trails
Waterperry Gardens offer Children's Trails throughout the year coinciding with school holidays. The trails have been devised to be both educational and fun and to appeal to children of all ages and are an ideal way to ensure they have a wonderful adventure during their visit with the chance to see different parts of the garden.
Join us for Alphabet 'I Spy' in the Gardens, the Big Easter Bunny Hunt, Gnometastic, Fairy Tale Trails, The Great Pumpkin Hunt and Find Santa's Reindeer!
Details of all our trails can be found in our What's On section of our website https://www.waterperrygardens.co.uk/whats-on/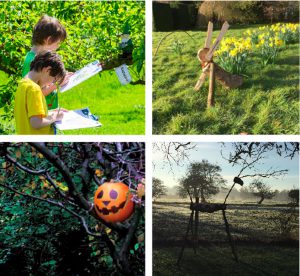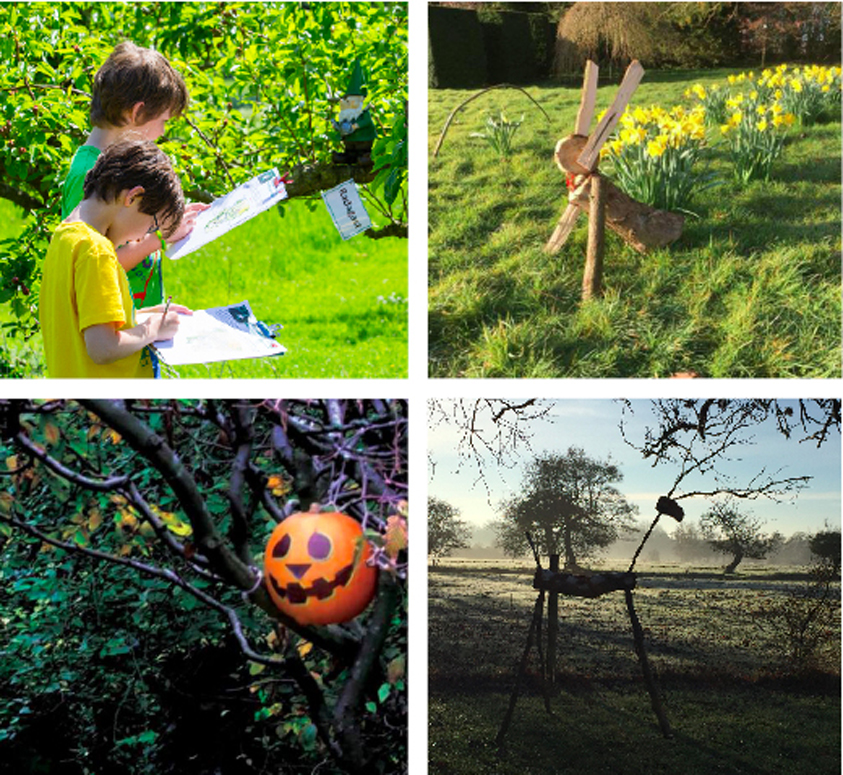 Child Friendly Theatre
We offer a selection of exciting open-air family theatre productions & operas at Waterperry over the summer season. Set against the backdrop of Waterperry's stunning ornamental gardens, these are often a riotous adventure not to be missed!
Details of all our events can be found in our What's On section of our website https://www.waterperrygardens.co.uk/whats-on/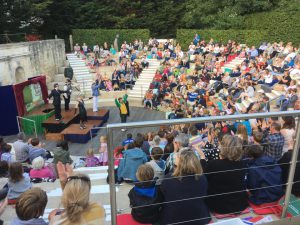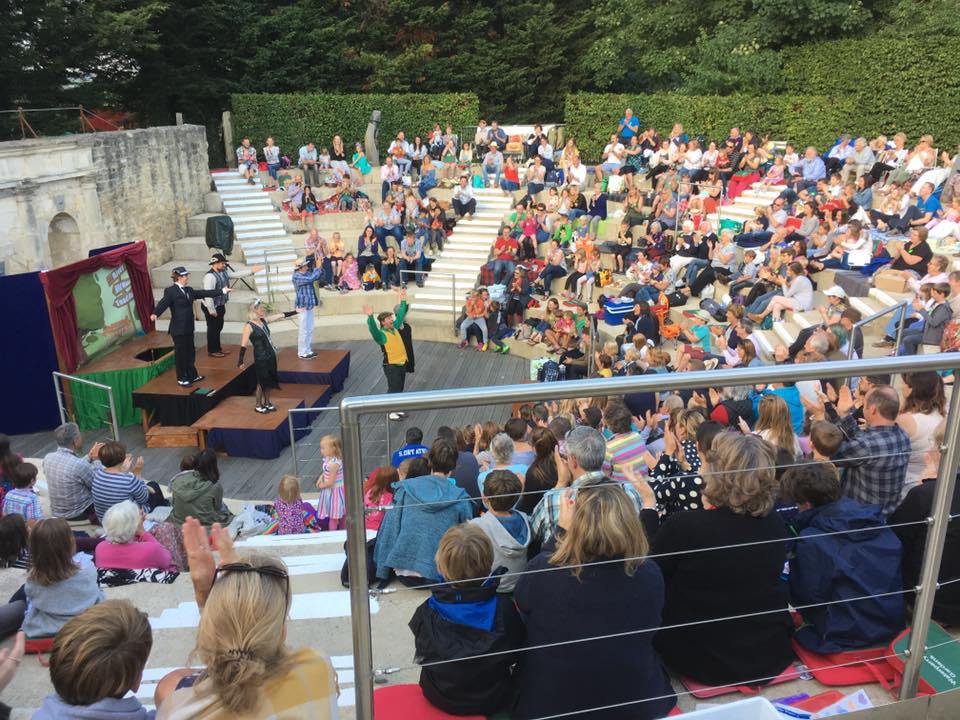 Children's Play Area
Our outdoor play area, built by Earth Wrights from Devon, is a great place to let off some steam and have some fun.