The Garden Shop
We may have a reputation as a beautiful gardens but we are much more than that. We have a fabulous plant centre, housed within the ancient walled garden offers plant connoisseurs and budding amateurs alike the chance to buy unusual varieties of shrubs and herbaceous plants whilst our friendly and knowledgeable staff are always available to provide advice, information and inspiration. There's also a wide range of bedding, herbs and vegetable plants in season and the garden shop has a great range of garden sundries, tools, bulbs and seeds.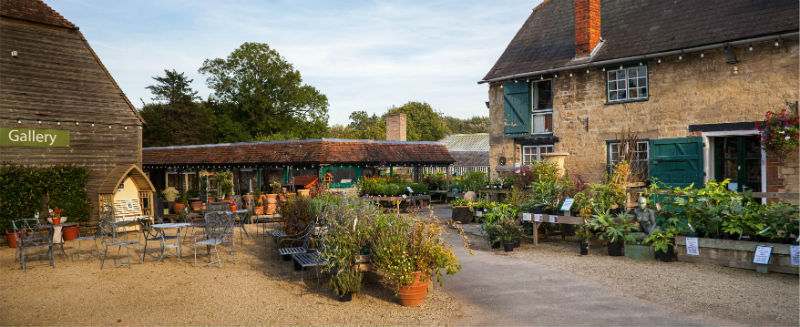 Our garden shop is stocked full of items essential to the avid gardener and the emphasis is always on quality.
Seasonal dry bulbs and seeds.
Compost and fertilisers.
Pest and disease control products.
Weed killers and lawn care range.
Gardening tools and plant supports.
Gardening gloves and footwear.
Wide variety of books.
Waterperry apple juice and chutneys.
Preserves, confectionary, biscuits and olive oil.
New in – Pet Care.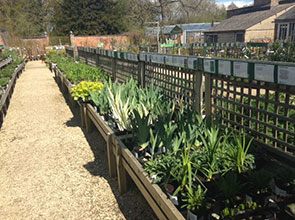 Garden Care Advice
The staff at Waterperry Gardens are very much involved in growing ornamental plants, fruit trees and bushes. We can give well-informed advice from first-hand knowledge and experience.